The crossing of native cow started before world war first in the British colony. It was in Bangalore that the first crossbred were produced in 1910 at this time the cows were reared for production of bullocks if cows were calving with male calves then the all the milk was fed to male calves. Sale of milk was not the aim good bullock were produced in Haryana and Rajasthan. Nagor bullock was famous for agriculture. However, the Haryana cows were good milk producer so the Haryana cows and Bullock were famous.
After independence, in 1955-1960 many crossbreeding projects in hill region were started on farms. These were indo swis, indo german and indo denish.
The 50% crosses of Red Dane, Jersey and Brown Swiss was giving an encouraging result, but the 75% exotic cows were not so good. So, it was decided that 65.5% exotic blood cows will be maintained. But to maintain bulls and the supply of liquid semen was a big task.
In 1962 dairy development board was formed by Lal Bahadur Shastri and by 1970 the frozen semen was available. In 1970 the National Dairy Research Institute Karnal has developed Brown Swiss with Tharparkar crossbred cows and Sahiwal+Holstein crosses. The idea was to create cows of which bull will be used in farming. But by the introduction of high yielding variety of wheat and paddy mechanization of agriculture, milk marketing and complete dairying has changed.
With frozen semen and the deep-frozen semen, the only breed was used were Holstein. Previously it was a thought that tick born diseases, high temperature and nutrition will be constraints. But these problems are solved. The production of male calves is solved by the availability of sexed semen. Now at present instead of crossbred cows, we have Holstein friesan cows, with machenization, Bullock is no more needed. The milk production and milk is a big business. Now for milk production, we have switched on to cow production. The good farmers are selling best cows producing over 35 l;utres of milk poer day. Our 20% of cows are crossbred but the percentage of crossbred is maximum in punjab 90% and 70% in kerela. However, it is 10% in UP and West Bengal.
In northen india photoperiod is short in witer and is long in summer. The photo-period have a distinct impacct on the reproduction and milk production. This is shown in the following figure.
As shown in the figure below in winters the Prolactin Hormone (PRL) is released less as these are inhibited by PRL-R. Because of this inhibition, the liver, mammary gland, and immune system are active, therefore milk production increases. However, it is reverse in summer. This is valid for Holstein. The photoperiod length is not changed at the equator, in Kerela.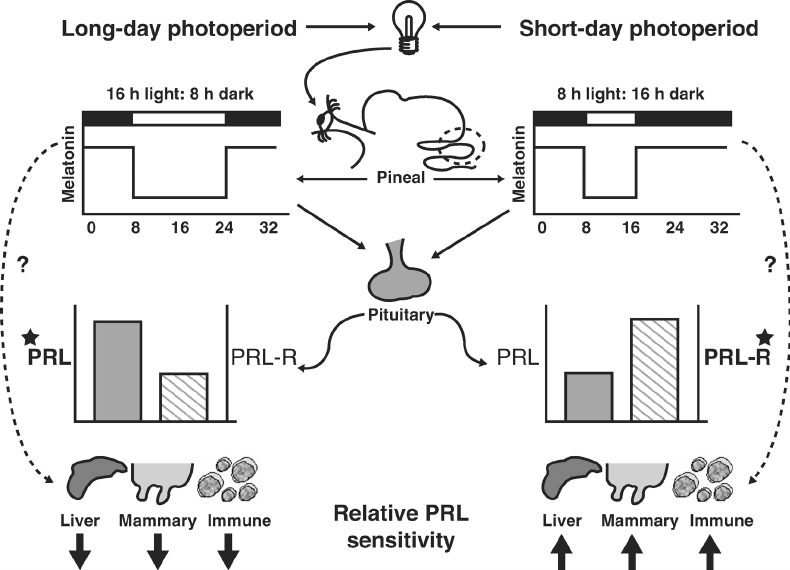 The growing heifer if fall pregnant in the long day period then the melatonin will be high. So, if insulin-like growth factor is high and the prolactin is also high, cow will calve in winter so there will be more milk production. So if the heifer falls pregnant in summers it is good.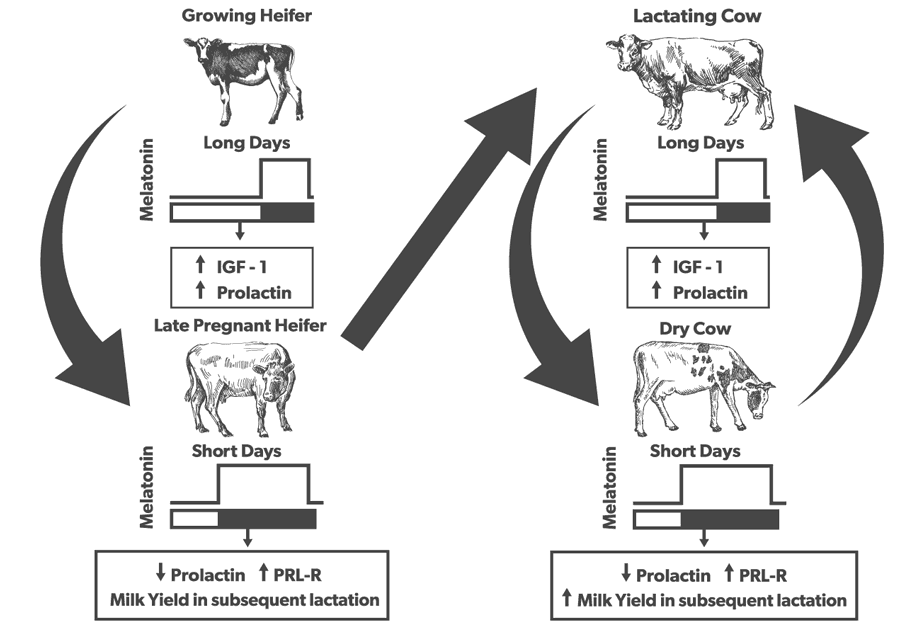 In Kerela, the photoperiod is not an issue but this plays an important role, for further see temperature humidity graph and stress on hf cows. As Bangalore is close to Kerela and it is a cool place, so crossbreeding is flourishing here.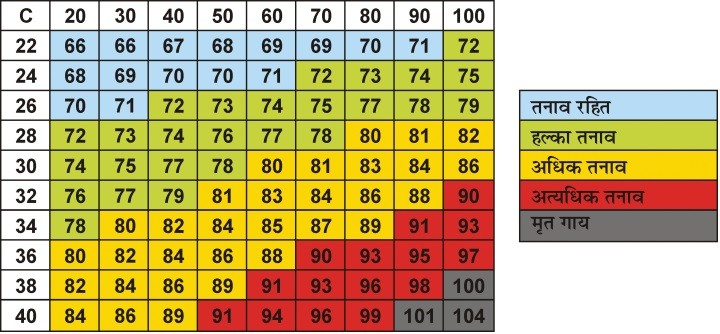 So for the dairy development with Holstein, it is necessary to follow the above chart and manage the temperature humidity index at 72.
The cows in stress with all inputs will not produce milk, or fall sick, or may die.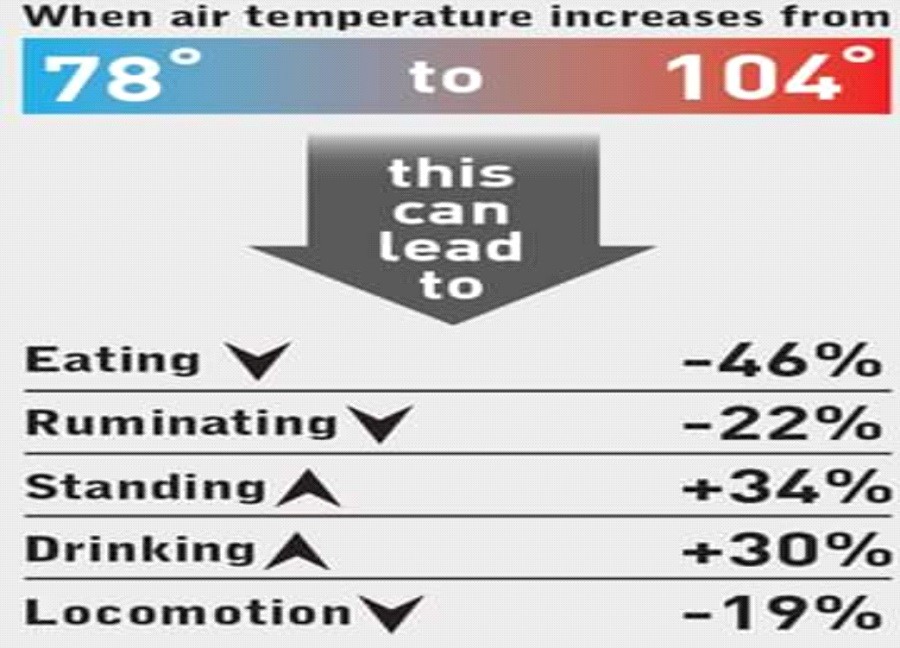 Environmentally controlled housing is necessary for cows and milk production from cows.

In 2018 cow purchase breeders go to Punjab or Bangalore. In these 2 places the pure Holstein is available, as they are using semen of the bulls form American Breeding Association India and World Wide Shire. The cow produced from these semen, are giving over 30 liters of milk. There are commercial farms where 20-50 animals are being maintained. Farms with 100 cows are very limited. These trends are due to the fact that technical inputs and fodder is available. And the milk marketing is very established.
Now with the implementation of sexed semen in the heifer, the only female will be produced. So now the replacement of herd will be quick and the farmer will be selling cows. The average lactation yield of 6000 litres is quite common, so with the rate of 40 rupees milk, the income from the cow is 2.4 lac in a lactation.
Because of the labour cost is high, now minimal no. of animal kept 10-20 and farmer expect to produce 200-300 litres per day, for making diary viable.