If you have a dairy farm and getting a good yield from it, there might be a problem you will face is of storage of milk. BMC or Bulk Milk Cooler is equipment made to store dairy milk.
A Bulk Milk Cooler is a cylindrical tank or machine that used to store milk at a cold temperature till it can be picked up by milk hauliers.
It is a must having dairy equipment, there are so many BMC (Bulk Milk Coolers) available in the market. Price increases with the storing capacity of this equipment. Starting price for this machine starts from 80,000 to 4-5 lac. You may choose the capacity of BMC as per your requirement.
It is a one-time investment for your dairy, it will surely give you a good result.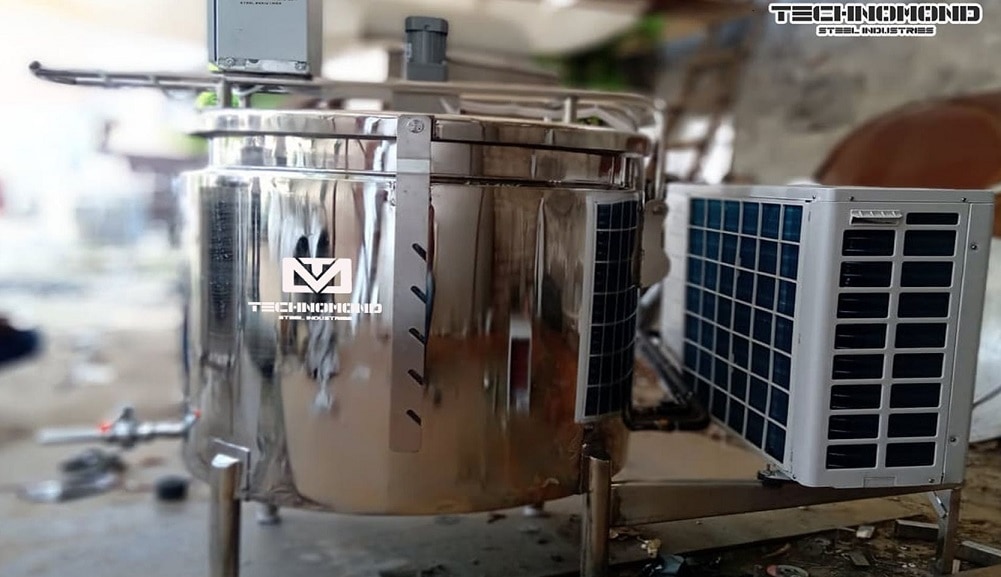 You can watch my youtube video lecture on BMC.